Archive: 27/07/2020
You asked, we listened.
The Bikergang Membership is here, and it's here to stay. 
Welcome to the best deal we have to offer... and the perks are pretty good too. 
What you get:
Nation-wide Unlimited Spin (can be used at any location across Canada)
2 guest per month
30-day Advanced Booking window
10% off merchandise, Food and Bev In-Studio
2 waived cancellation fees/month.
Exclusive Discounts to The Membership Community Partners
Every Year that you stay on the Membership, your Pass Discounts by 5% (no cap)
Sign up today and lock in at $89/bi-weekly as a founding Member. Regular price will resume on January 2, 2022. 
Current Community Partners:
Bikergang Membership holders save money at all participating Community Partner locations simply by showing their app. 
Pulse Health | 20% off the initial visit and then 10% off all subsequent visits.
Dive Thru | Free Social Membership for the duration of your Bikergang Membership
Save-on-Foods University District | 10% off Groceries 
Hamilton Farms Premium Black Angus | 10% off First Order with code FIRSTORDER
SKOAH | $20 off any facial
Aeon Future Health | $100 credit when signing up for a program or assessment
Fersk Self Care | 20% off first Purchase
Devreneaux Group | $200 off your first month's rent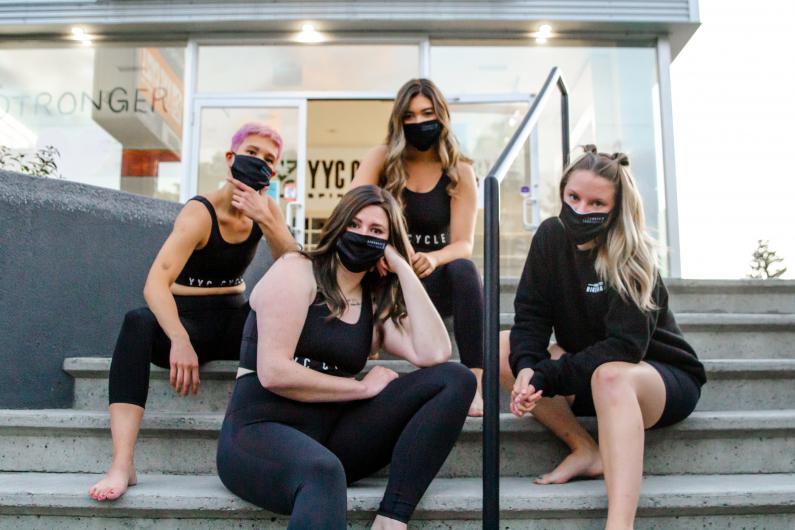 These amazing ladies have been waiting and training for much longer than expected during these crazy times BUT now they are finally on the podium! Get ready to ride and...
Read more about 'Finally On The Podium: Say Hi to Our New Motivators!'...